The vast majority of textiles and shoes wind up in landfills or ends up in nature. Sometimes it is even burned. This also happens in Kenya. Thats when Africa Collect Textiles (ACT) comes in to the picture.
Elmar Stroomer is one of the founders of ACT and wants to reduce the impact of the fashion industry.

"Typing and incinerating clothing is bad for the environment, as it releases a lot of toxic substances and CO2. We think it is important to teach people that it is good to reuse textiles and footwear, also at the end of their life. We want to prevent the materials from ending up in landfills or in the river, or being burned in the open air. And that new textiles are being produced unnecessarily. We create jobs by collecting, sorting, reusing and upcycling these materials. We use the money we earn to support the charities of our collection partners."
ACT's clothing containers are available at collection partners. They receive 10 cents per kilo collected. The money is used to support students who are (temporarily) unable to pay school fees, orphanages and shelter endangered monkeys. ACT now employs four permanent employees and five flexible workers, including sorters and weavers. In addition, the company works with various partners, from bag makers to sewing studios. The next step, hiring a full-time seamstress.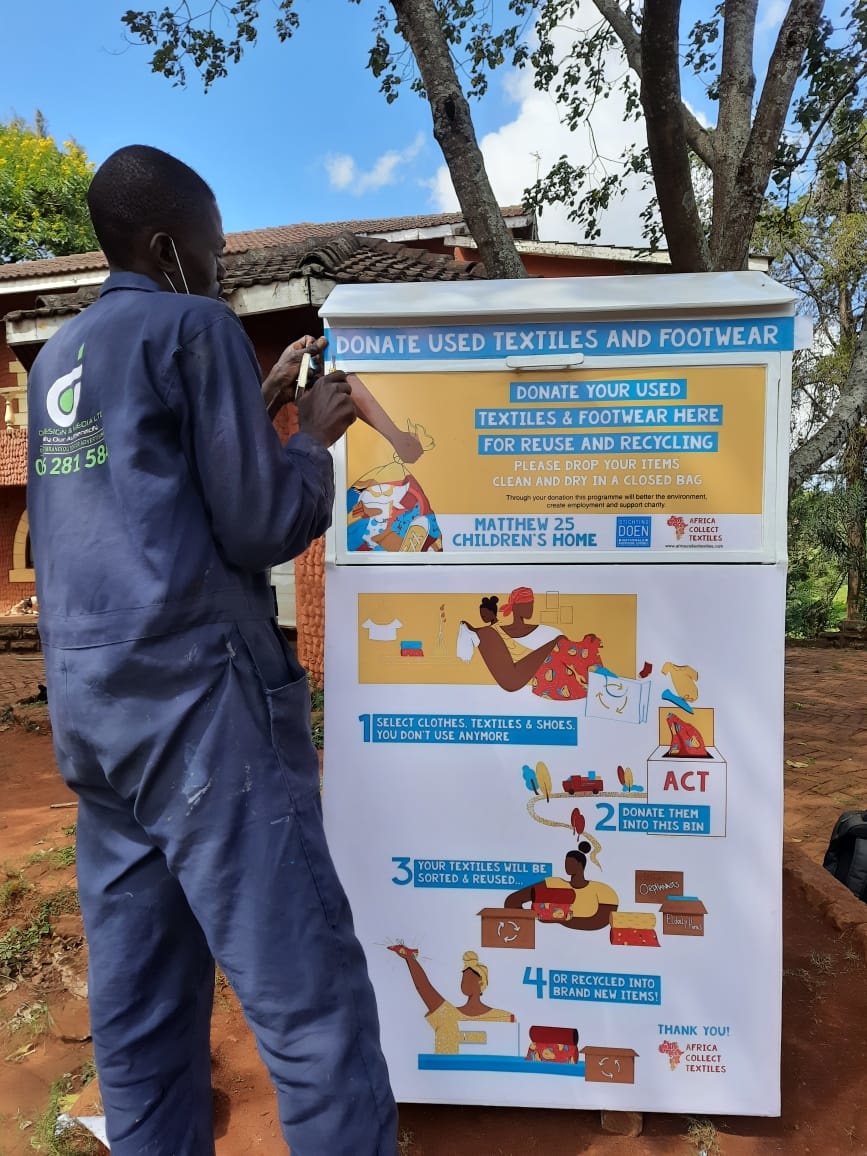 Much of the clothing and footwear collected in Kenya is second or third hand. The majority of this comes from Europe, Canada and the United States. It is good that this clothing is being reused. However, on the other hand, this conceals the enormous overconsumption of clothing in the Western world. It also disrupts the local economy because the local clothing products cannot compete with the cheap 'mitumba', which is Swahili for second-hand clothing from the rich west.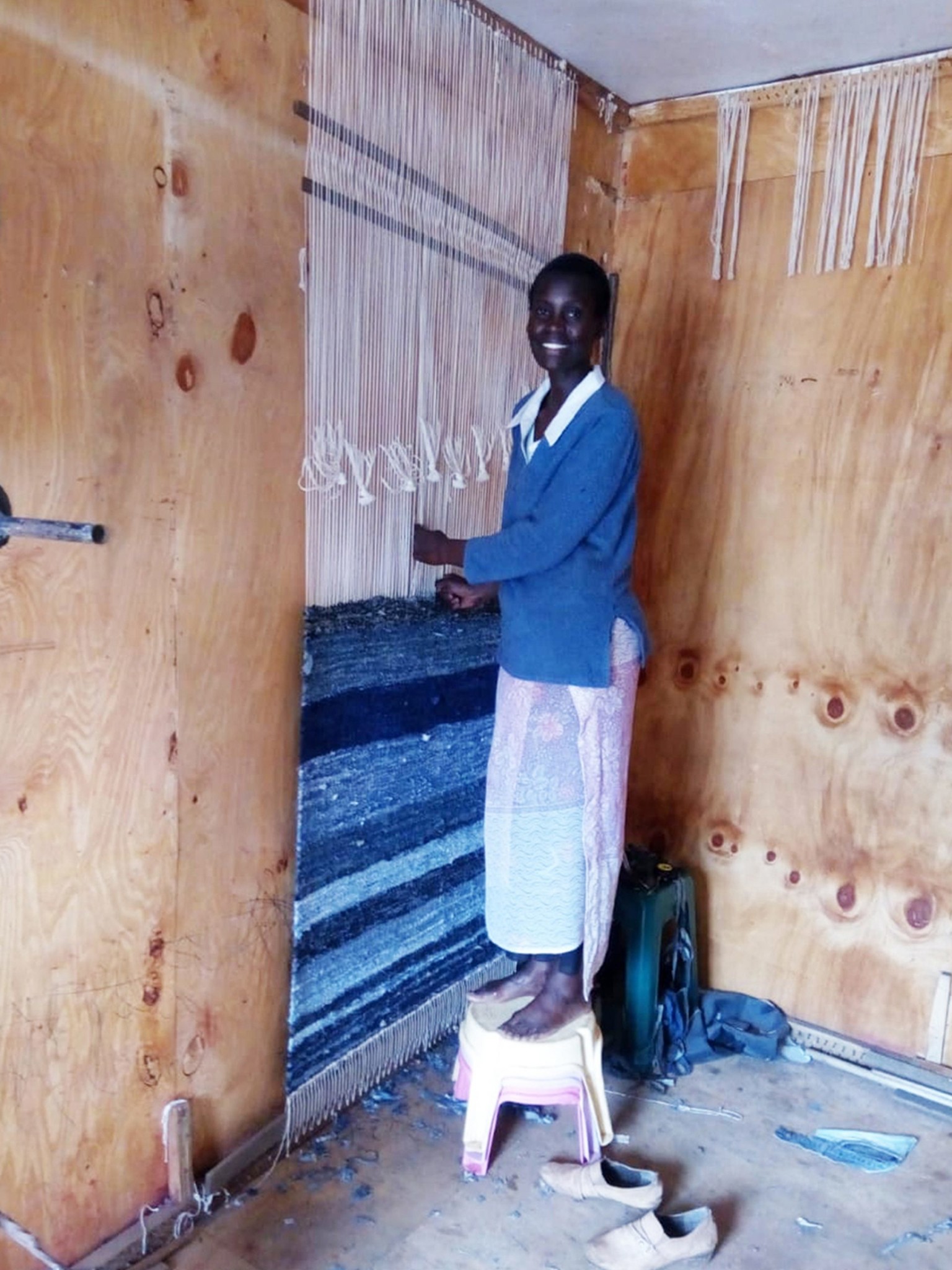 Millions of garments are added to the market every year. Not only more clothing, but also cheaper clothing, which means that the clothing waste mountain is getting bigger and bigger.
Some statistics in a row;
We produce four times as much clothing as ten years ago
Due to overproduction, 30% of clothing never reaches a wardrobe
Textiles account for 10% of global CO2 emissions
One T-shirt requires thousands of liters of water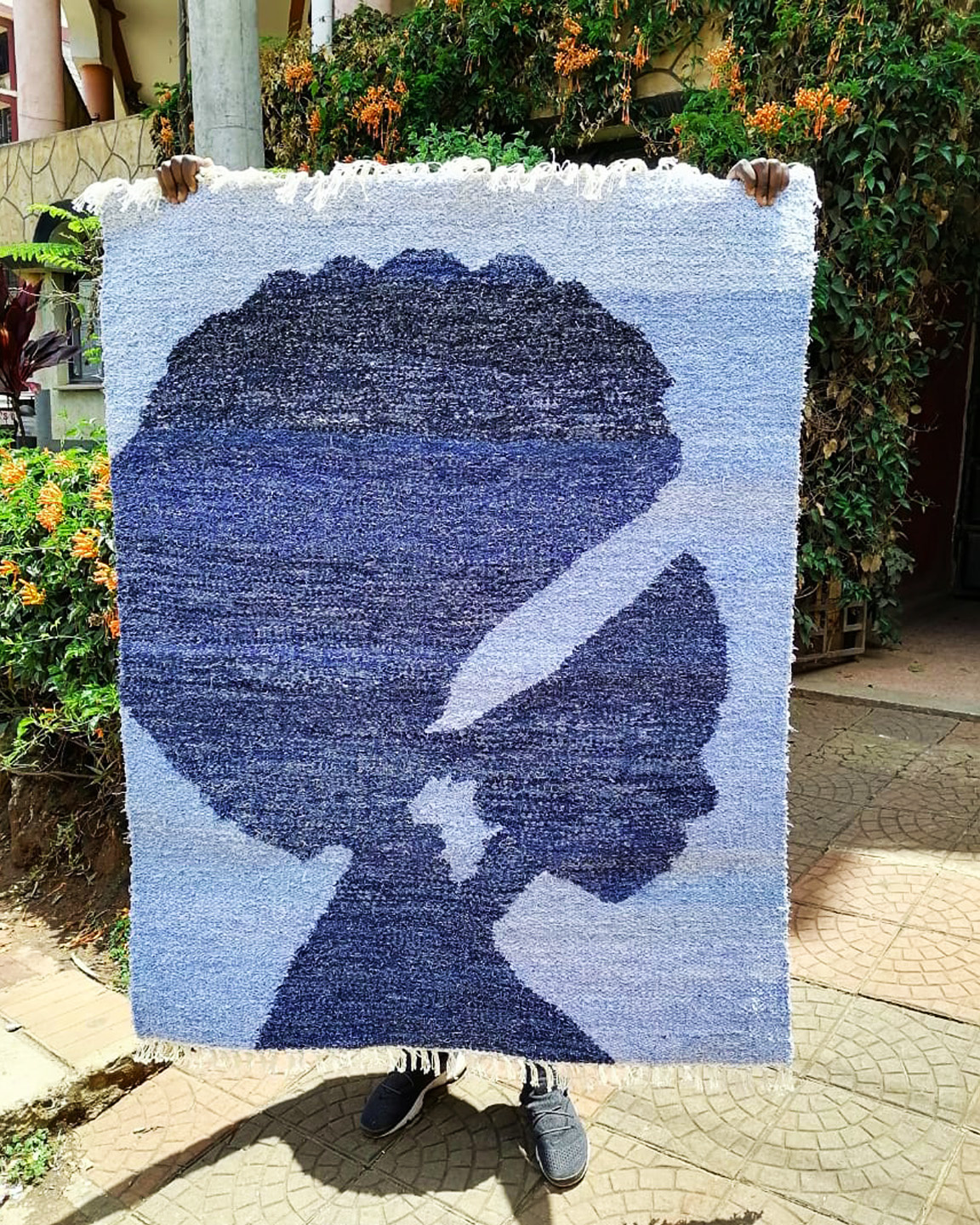 At Nic&Mic we would like to create fair employment in developing countries and sell high-quality products that spare the environment. Products with a story that make the world a little better. The good work of ACT fits in perfectly with that. They were the first to collect clothing in the cities of Nairobi and Diani.
Nic&Mic sells ACT rugs in Europe. Depicted on the rugs is a powerful African woman. Her strength is so great that she can't quite fit on the rug. The image symbolizes that the future of Africa is in her hands. We provide each rug with the story of ACT, a short biography of the maker and a serial number. No less than 30 to 40 discarded jeans have been processed for each rug.