All food and drink packaging never leaves the island… Like many other tropical islands, Zanzibar has a non-existent waste processing system, resulting in mountains of empty (wine) bottles ending up in the environment. The Zanzibar Chako sees an opportunity here. An opportunity to clean up their beautiful island, provide employment and create beautiful products.
Chako is Upcycling pur sang. With minimal input (by which we mean without a complicated technical process that costs a lot of energy) beautiful products are created and at the same time it provides much improved employment. Chako mainly employs young people and women, a group that would otherwise find it difficult to find a job.
Chako's mission is simple, clean up trash and provide a good income for locals! In recent years, Chako has grown from a simple 'shed' behind a hotel in Stone Town to a clean, spacious workshop, where almost forty employees now earn a good income. Chako trains new employees to become true craftsmen in glass processing or woodworking. In this way, the local woodcarving culture is being preserved.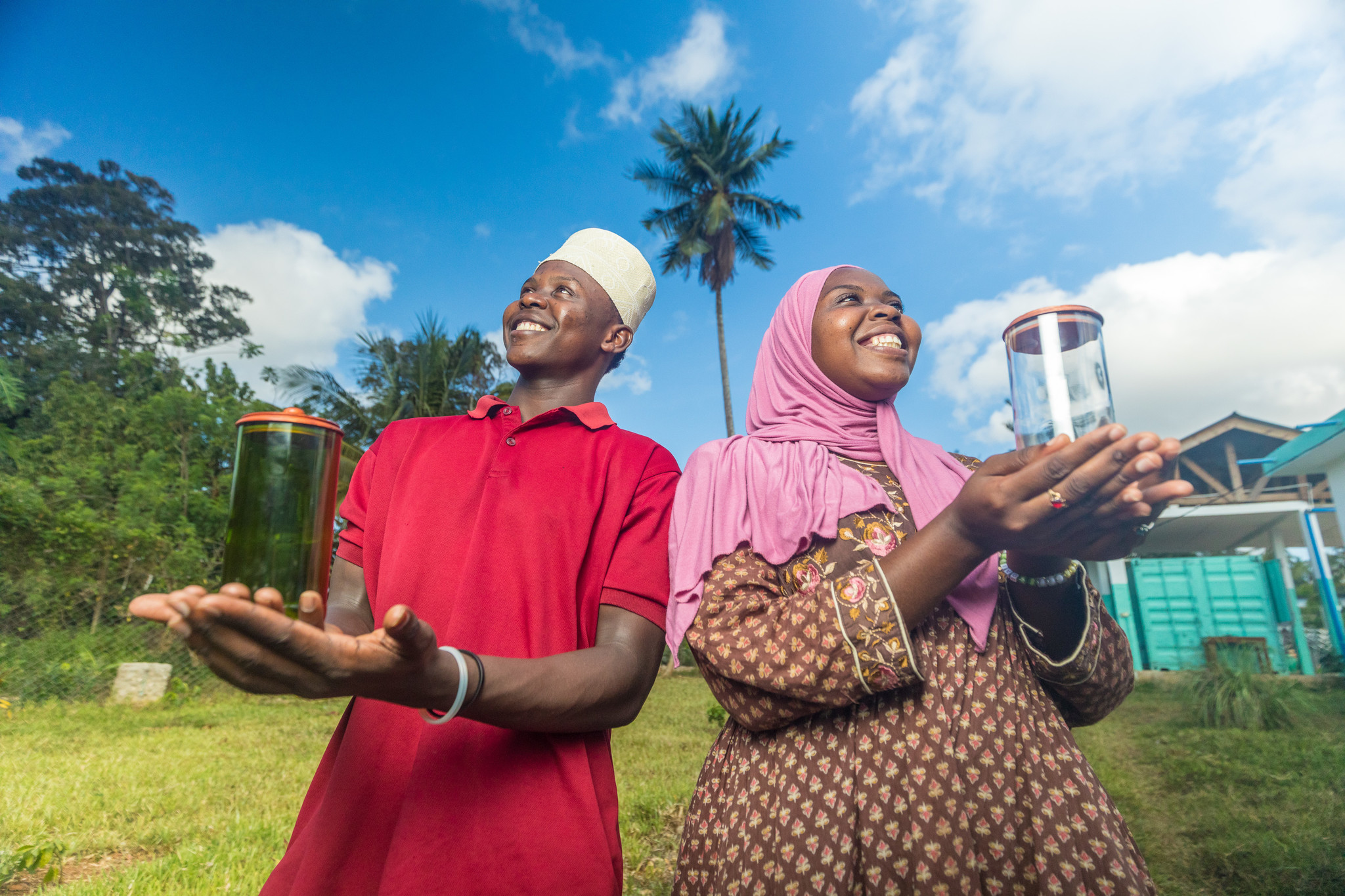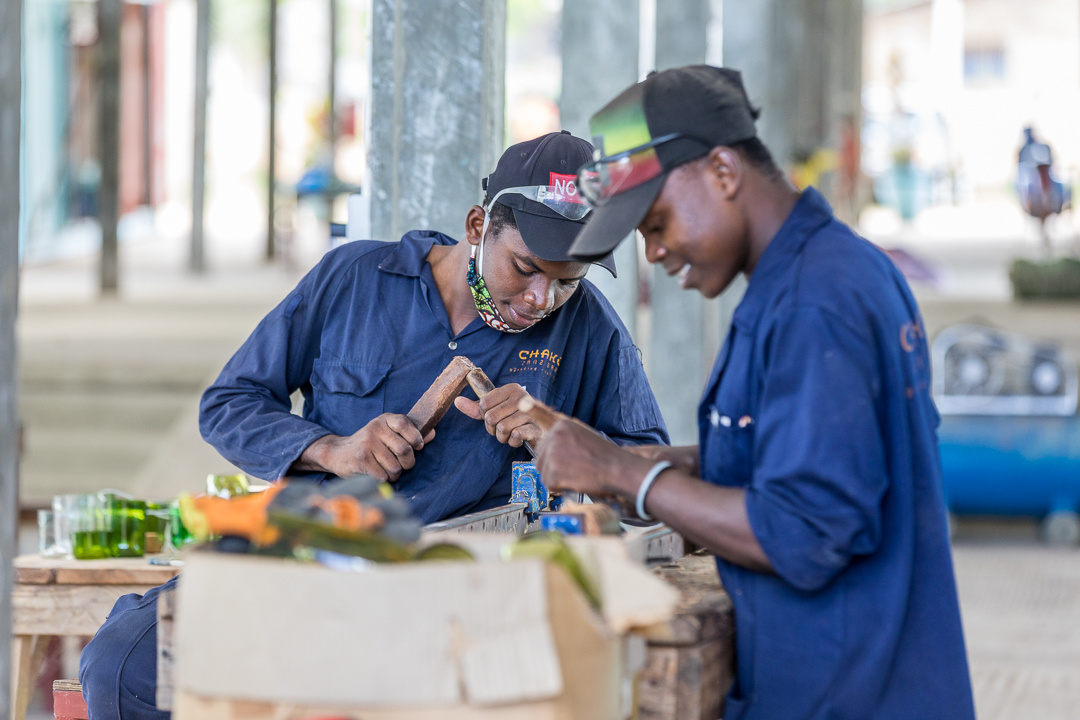 Every day, a team drives a traditional 'Daladala' (little truck) to various well-known dump sites and hotels on the island. Their mission: collect all empty bottles before they end up in nature.
Once back at the Chako workshop, the upcycling process begins. The bottles are sorted by color, the labels are removed, they are thoroughly cleaned and disinfected. Real value is added during the next step in the process. The ladies of Chako cut grooves in the bottles, after which they are broken using heat and cold. A two-part polishing process creates a safe soft edge on the glass.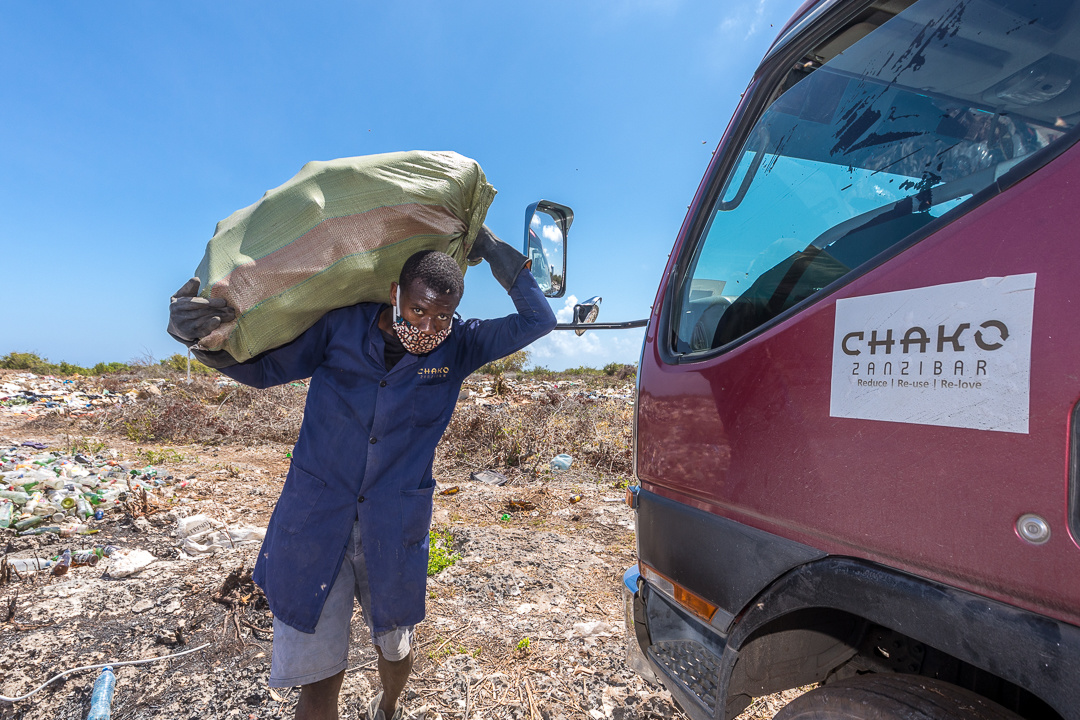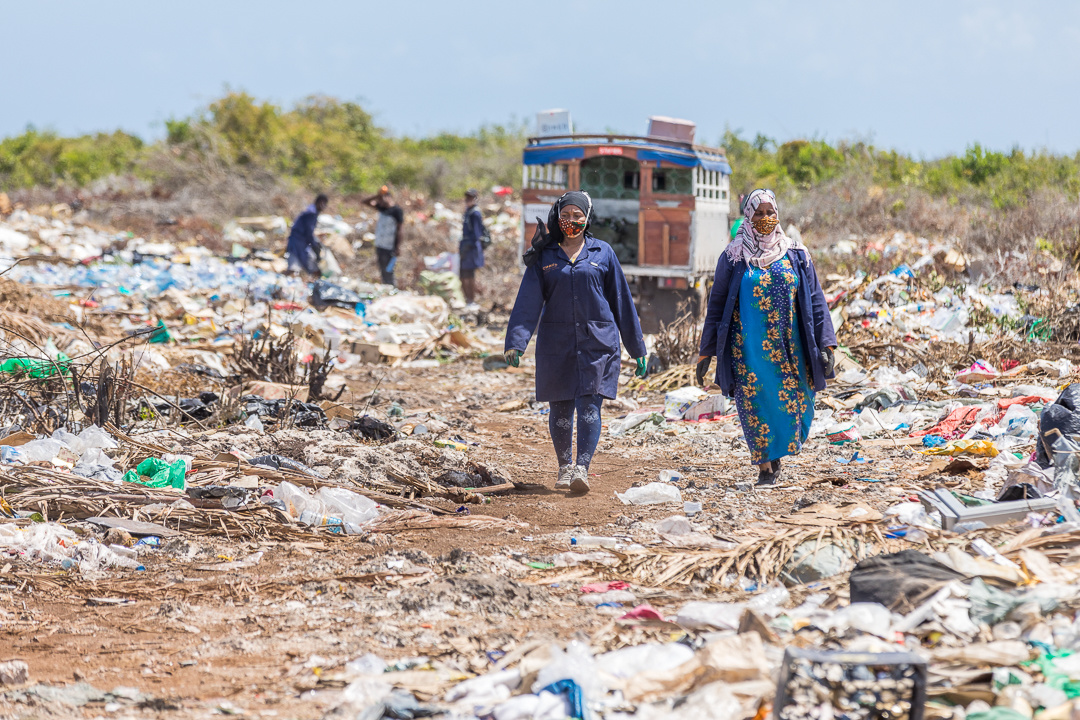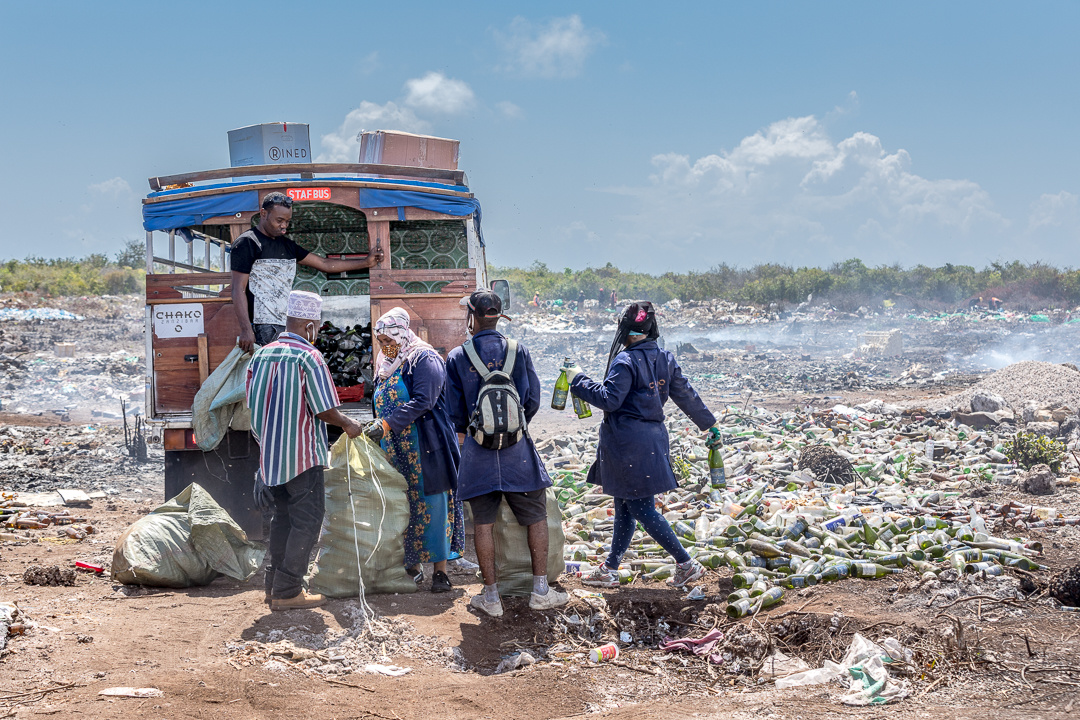 For example, Chako makes water glasses, carafes and vases. With the addition of skilled wood carving, pots, tea lights and lamps are also made. All with a modern look and the typical Chako Zanzibar twist!