Corporate Gifts & Masterpieces
HEY SOLE MATE! As a business customer or as we prefer to call you '' Sole Mate '' you are an ambassador of cleaner oceans, fair trade and sustainable art. Whatever your ideas are, we would love to hear them!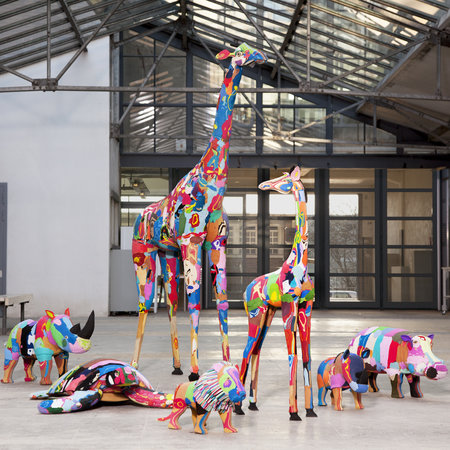 THE ART OF UPCYCLING
From flip flops to colorful art
The inspiring artworks of Ocean Sole tell a special story, 'The Art of Upcycling'. With a work of art by Ocean Sole you as a company get a special work with added value for people and the environment. Think of small statues as a promotional gift, but also life-size statues for the lobby, courtyard or other representative space.
Your Cart — 0
You cart is currently empty
Do you want to stay informed about our adventures in Africa?
Sign up for our newsletter!
Don't worry, we won't spam