On this open day we are happy to show our new building with Upcycle Expo! While enjoying a snack and a drink, we will tell you all about the 4 upcycle initiatives!
Program from 11 a.m. to 4 p.m.:


IMACT TALKS
11.30 am + 2.00 pm Nicholas - how to do business with fun for a more beautiful world
3:00 pm Elmar Stroomer - tells you about how overconsumption of clothing leads to gigantic waste mountains
UPCYCLE MARKET
Plenty of opportunity to shop at the small upcycle market and take advantage of a nice (stack) discount!
M AKING OF MOVIES
During the day you get a look behind the scenes through short documentaries and making of movies
FLIP FLOP WORKSHOP
Experience what it's like to make something out of flip flops in the Flip Flop workshop (also fun for kids ;))
Limit your emissions and come by public transport or bicycle! Boxtel station is only 900 meters away and there is enough space to park your bike!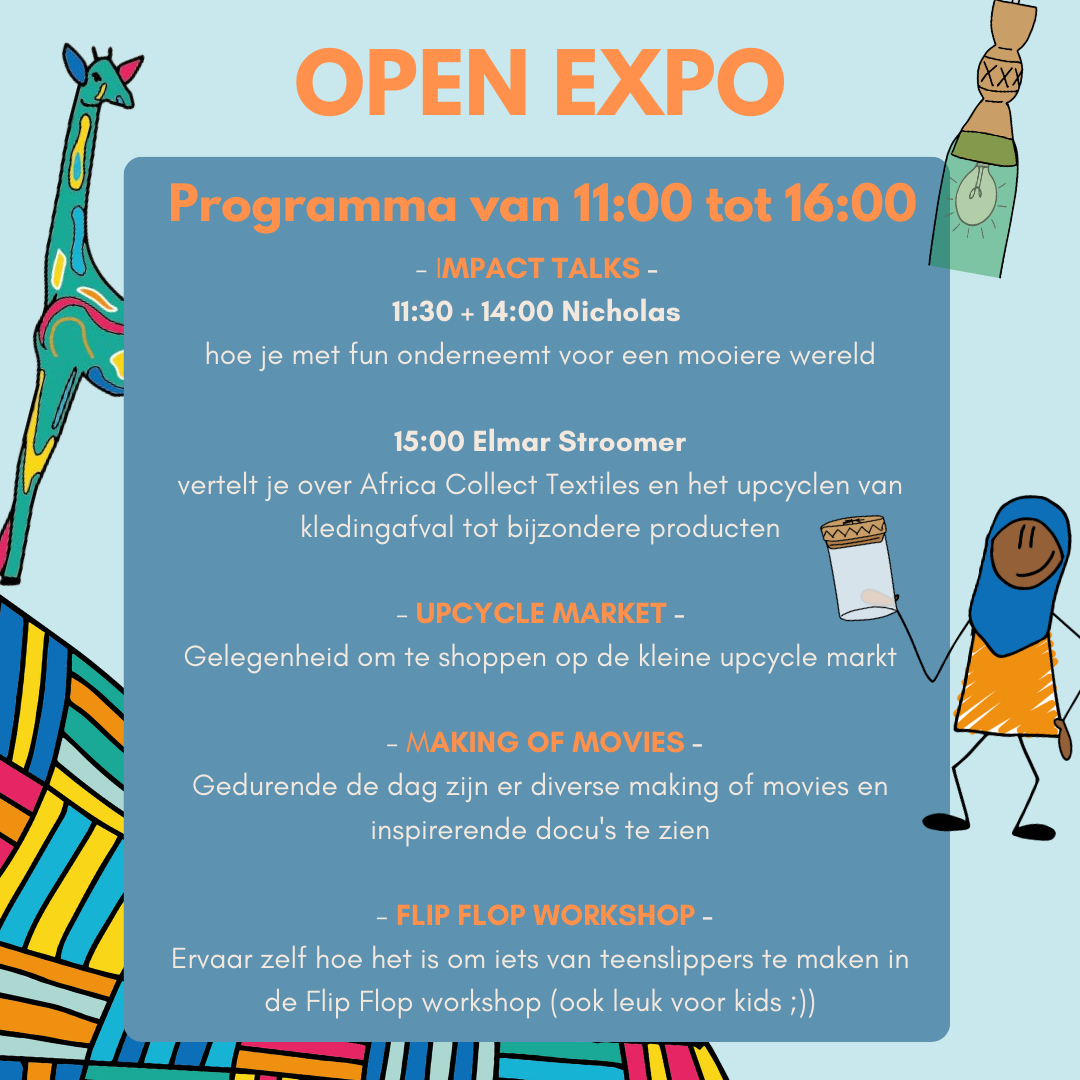 Address:
Chapel road 6a
5281 LR Boxtel